Many of you inquired about the We R Memory Keepers Envelope Punch Board. We received half of our shipment today. We were told they wouldn't arrive until late April or May so it's nice to get a surprise like this once in a while :)
Check out their website and watch the video they've created on how to use it here...
We have only a few in stock so if it's something you were looking for please give us a call...
519-895-0554. It's also available online as well.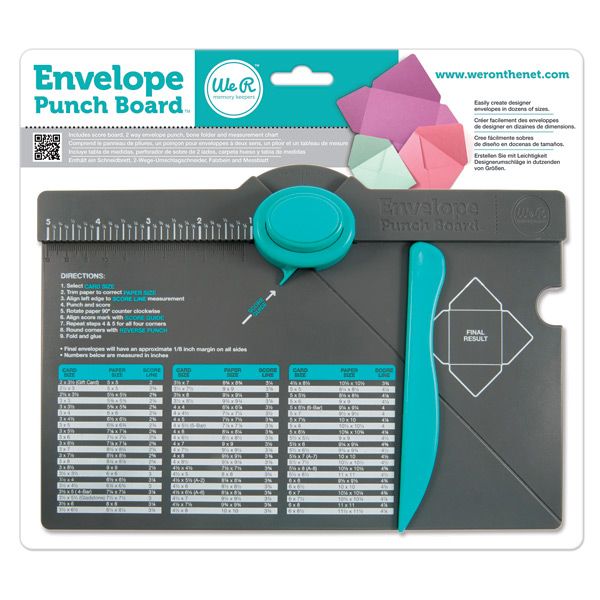 $21.99