It is hard to believe that it is already November! The year has flown by! It is going to be a busy month at The Bug, so grab a tea, sit back, and read about all that is happening this month!
When deciding what product to feature for the month of November, we decided that we are featuring something that we have lots of, but need more of! Patterned Paper!!! That's right! We have 1000's of sheets of patterned paper, and this month for every 5 patterned papers you buy, you will receive 2 cardstock of your choice FREE!
Hope you can stop by and browse our selection of patterned paper, I am sure you will find something you just need to have!
Bev's Copic Colouring Christmas Card Class (FULL)
Join Bev Saturday November 8th from 10:30-1:30pm while she shows you some cool techniques in making some fun cards using the Your Next Stamps stamp sets. Cost: $30.00

Beginner Copic Class with Janet
Join Janet on Monday November 10th from 6-8pm to learn all the ins and outs of copic colouring! We will learn how to shade hair, make gorgeous faces, and colour some flowers!
Cost: $15.00 ... snacks included!
All registrants will receive 20% off any copic markers purchased.
Shadow Box Class with Donna
Join Donna on Saturday November 15th and make this gorgeous Graphic 45 Shadow Box using a ton of mixed media techniques! What a beautiful gift this would make!
Cost: $40.00 - just bring some glue!
Heritage Layout with Donna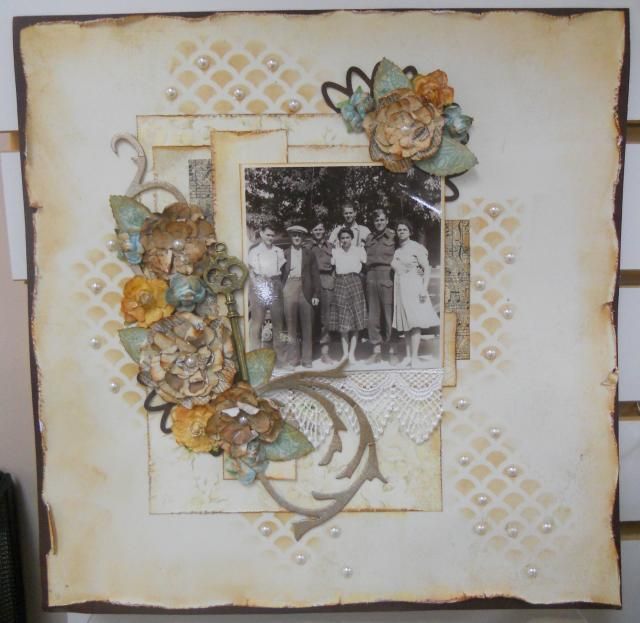 Join Donna on Tuesday November 18th from 6-8pm to learn some techniques while making this gorgeous heritage layout. What a perfect idea to make for a Christmas present.
Saturday Nov. 29: 4-10 pm
Call the store at 519-895-0554
to reserve your spot for all crops please.
Cost: $5.00 (includes drinks & snacks)
We usually order out for dinner too!
ALL DAY Christmas CROP ( a couple spots left)
Call the store @ 519-895-0554 or email us at
We have had a lot of new lines in the store, and it seems like there is always more arriving! Make sure you stop by and check what's new, or stop by our online store and see what is new.
Hope to see you all soon!
To find out when new products arrive and all things happening at The Bug, we're posting it all on Facebook...
We'd love it if you LIKED us!
Go directly to Facebook
here
To follow us on Pinterest go
here
Joanne, Stephanie, and Helen